Administrator
Role: 4 or 5 days a week depending on preference 
This role will be hybrid with at least 2 days a week in the office in York city centre with the CEO. The rest of the time you can work from home, or wherever suits your personal arrangements. Flexible working is a core value of the organisation so please discuss your specific needs with us. Options include: a job-share, and flexi-hours to work around your caring responsibilities but you must be available for team meetings (which take place on a Monday morning) and a weekly one to one meeting with the Head of Operations.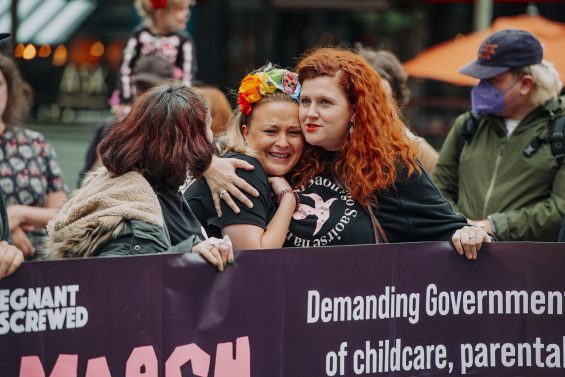 👌Salary: £27,500k pro rata
Location: Hybrid: at least 2 days a week in the York office. Occasional travel to other parts of the UK may be required. 
We use positive action under section 159 of the Equality Act in relation to disability or race. This means that if we have two candidates of equal merit in our process, we will seek to take forward the disabled or Black, Asian and Minority Ethnic candidate in order to diversify our staff team
This is an exciting opportunity for someone with excellent organisational and administrative skills to join a fast paced charity changing the narrative for working mums in the UK. 
The Administrator will play a crucial role in ensuring the organisation effectively manages its workflow. They will be responsible for administrative work across the organisation including: Managing the charity's general inbox, updating our CRM and Salesforce database, booking travel and accommodation for the team, and managing the diary and inbox of the CEO.
👌Job Description: 
Provide virtual office support to the whole team, including fielding enquiries, managing our online filing system, and updating our database 

Manage the inbox of the Pregnant Then Screwed CEO. This means reading emails, responding to emails and flagging urgent emails. 

Manage the diary of the Pregnant Then Screwed CEO. This includes arranging meetings with others, ensuring the CEO has availability and providing the CEO with all relevant information related to meetings 

Respond to speaker enquiries for members of the PTS team. This includes capturing all information and negotiating fees 

Manage the general PTS inbox. This includes responding to all messages received and flagging urgent emails to members of the PTS team 

Ensure salesforce is kept up to date with the contact details of all stakeholders 

Book travel and accommodation for the team 

Book the team's 6 weekly away days 

Offer assistance on specific projects where required 

Take minutes of Board meetings and other meetings, where requested 
👌Person Specification
Excellent communication skills, including written skills that can be adapted for different audiences 

Experience of working in a fast-paced organisation with multiple competing priorities

Strong organisational skills

Presentation skills and attention to detail

The ability to plan your own work, use your initiative and meet deadlines

A pleasant, confident telephone manner

Previous experience of managing the diary and the inbox of at least one senior professional 

Experience of working with a variety of different stakeholders such as: corporates, individuals, funders, Government officials 
Desirable
Experience of working for a charity

Experience of working from home for long periods of time

Previous experience of using Salesforce 

A passion to end the motherhood penalty 
👌What you will get in return: 
In return you will receive an annual salary of £27,500k per annum pro-rata working for a really exciting, energetic, high impact charity with an increasingly global reputation. 
You will also receive a generous benefits package including:
25 days holiday per year (inc. bank holidays) plus additional leave at Christmas

3 duvet days per year 

Flexible working which is fully embedded in our culture

Support with further professional development, including the allocation of an annual training budget of £1,000 

Enhanced parental leave. 
This includes: Maternity leave = 12 weeks at 90% of salary, plus statutory for the remaining 27 weeks. 
Paternity leave = 6 weeks at 90% of salary.
Support with your mental wellbeing through Spill. This includes access to one off therapy sessions with a professional where required and a course of therapy with a professional 

Training to help you identify vicarious trauma symptoms 
👌How to apply:
This is a 2 stage process:
First stage: Send your CV with a covering letter of no more than 500 words to: [email protected] by 30th January 2023 
Second Stage: If you are shortlisted we will ask you to send a further example of your written communication skills by 8th February 2023. 
Third Stage: 3 people will then be invited to interview. Interviews will take place either in-person or online on: 20th or 21st February 2023. 
👌About Us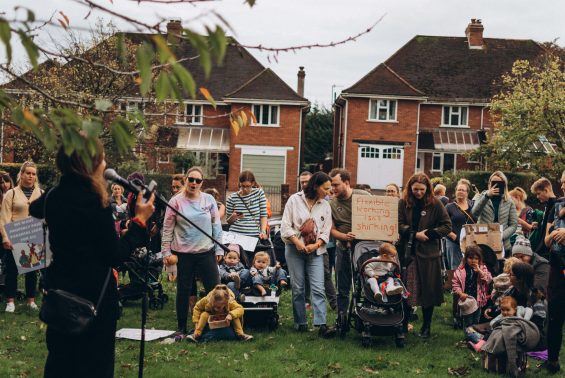 Pregnant Then Screwed is the UK's leading charity working to end the motherhood penalty 
Our Vision
A society where care is valued and in which pregnant women and mothers in all their diversity are enabled to fulfil their potential; creating a stronger, happier better future for us all.
Our Mission
We are the voice of working mothers in the UK. We have a strong and deep connection with our beneficiaries. We provide world-class advice and support to mothers to help them improve their confidence and wellbeing, to give them the tools they need to challenge discrimination in the workplace, and to support them to find work that works for them. We advocate for change and raise awareness of the specific challenges faced by working mothers. We challenge deeply entrenched stereotypes about the role of mothers in society. We work with employers, politicians, women and men to make change happen. We publish compelling research to educate, inform and lead the debate.  
Our Principles
We want radical change: Constantly striving for an overhaul of the way we live and work – we don't believe small tweaks work. We will work with politicians, employers, collaborators and the public to achieve this.
We translate complexity and make it simple: Ensuring our beneficiaries understand complex legal language, policy, data, research and legislation that could impact them both positively and negatively. 
The lived experience of the people we support provides insight and informs everything we do: Leaving ourselves room to be reactive to issues, opportunities and campaigns as they arise is critical. Our experience and expertise ensure we can identify important campaigns and projects. 
Create and nurture a deep and strong connection with our beneficiaries/community: Not only providing our beneficiaries but ensuring we include them in every element of our work. Ensuring PTS feels like a friend and confidant, and makes our beneficiaries feel as though they are part of the team. Talking to our beneficiaries as we would talk to a friend.
To be the voice of working mothers we need to listen, always: Being willing to adapt and iterate based on feedback from our beneficiaries, and we always listen no matter how uncomfortable it may be. We don't think we always know best!
We will challenge and be provocative to create change: Not being afraid to show our anger. We believe anger is a mechanism for change. We will, on occasion, campaign on and talk about the issues that others are too nervous to discuss. 
Our Core Activities: 
Free advice line giving pregnant women and parents advice and answers for queries related to parenthood and work. Including: Redundancy, Flexible working, childcare, leave and pay. The advice line is staffed by CIPD level 7 HR professionals and is operational 60 hrs per week. 

A legal referral service providing women with one hour pro-bono employment advice supplied by our legal partner, Primas Law. They advise on cases where discrimination is evident, the woman feels as though they are being pushed out of their job, they are appealing a redundancy, or may need support when settling an agreement. 

A mentor scheme which supports those who experience pregnancy or maternity discrimination to take legal action against their employer. Offering peer-to-peer support throughout the tribunal process.  

Events which help mothers and pregnant women rebuild confidence and find work that works for them.

Campaigning for changes to legislation which reduce the gender pay gap and improve workplace equality for pregnant women and mothers. 

Changing public attitudes through traditional and social media outlets. 

Developing research on issues related to the motherhood penalty – including data collection and case study documentation. 
Core Team: 
The Pregnant Then Screwed team are managed by a board of trustees 
The Core Team consists of: 
CEO: Joeli Brearley 
Head of Operations: Analiese Doctrove 
Head of Comms and Campaigns: Lauren Fabianski 
Outreach and Planning Coordinator: Osha Daley
Support Services Coordinator: Emily Broadbent 
Communications Coordinator: Taryn Robinson